Kansas City Chiefs Super Bowl Championship Belt American Football NFL 4mm Brass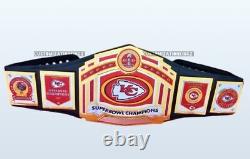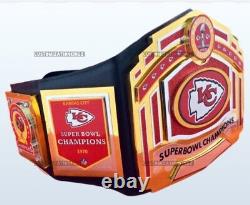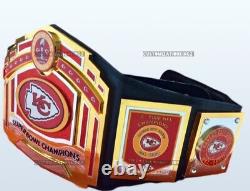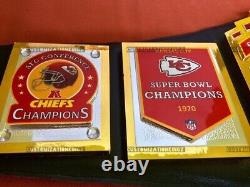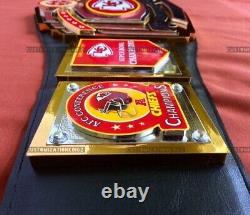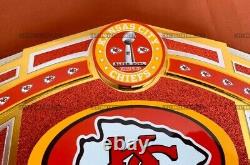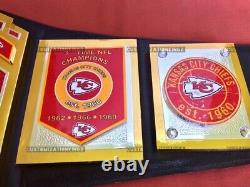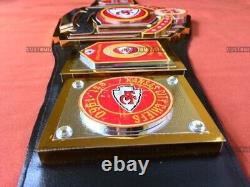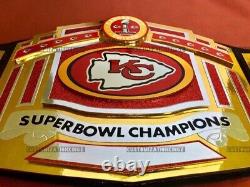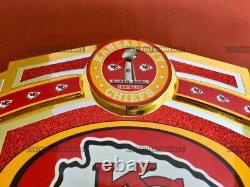 Unleash your inner fan and make a bold statement with the Kansas City Chiefs Super Bowl Championship Belt! Crafted with precision and designed to impress, this belt is the ultimate accessory for passionate NFL enthusiasts.
Made from genuine brass, the belt features 4mm thick plates that exude durability and quality craftsmanship. The intricate etched artwork showcases the Kansas City Chiefs' Super Bowl victories, allowing you to proudly display the team's historic achievements. The leather strap adds a touch of sophistication, while the generous 50-inch length ensures a comfortable and adjustable fit for fans of all sizes.
The convenient snap back closure provides a secure and hassle-free experience. This belt isn't just a fashion statement; it's a symbol of your unwavering support for the Chiefs. Whether you're attending a game, hosting a watch party, or simply strolling around town, this championship belt is guaranteed to turn heads and spark conversations.
Don't miss your chance to own a piece of NFL history. Order your Kansas City Chiefs Super Bowl Championship Belt today and join the ranks of devoted Chiefs fans who proudly celebrate their team's triumphs.
Get ready to rock the red and gold like never before!